Learn about home appraisals, appraisal waivers, property inspection waivers, how to prepare and home appraisal tips, what an appraiser looks at, how long appraisals take and more. Appraisal blog written by AZ property appraiser, Steve Leavitt.
Can You Get A Second Opinion On A Home Appraisal?
Sept 29, 2021
A low home appraisal can be hurtful in receiving a home loan or refinancing. If you have good reason to believe the appraisal was too low, you can get a second opinion.

5 Questions To Ask Your Appraiser
Aug 23, 2021
Any reputable appraiser is glad to address questions & concerns. Although you cannot try to influence the property value, you can ask the following questions.

5 Things That Hurt A Home Appraisal
July 27, 2021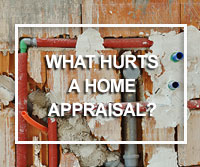 Besides square footage and condition of the home to determine overall value, an appraiser is also looking for safety hazards or things that could cause damage to the house. Take a look at what can hurt your appraisal.

10 Things An Appraiser Evaluates In A Home
June 21, 2021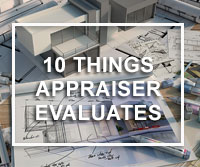 What exactly does an appraiser evaluate? There are dozens of internal and external items on the Appraisal Report - we've broken them down into 10 easy to understand items.

Get More From Your Outdoor Space With One Of These Backyard Structures
May 6, 2021
Guest post by Porch.com
Do you wish you had a deck or gazebo to have some extra shade or space? We discuss pros and cons of decks, gazebos, sunrooms, pergolas, and fire pits.

Do Solar Panels Increase Home Value?
February 16, 2021
With the cost of using solar systems are going down each year, many AZ homeowners are considering adding solar panels, but do solar panels increase home value?

Do Appraisers See All The Offers Made?
September 23, 2020
It depends on the Realtor. Some Realtors give us copies of all the offers while others only provide the contract that was accepted.

How Long Does An Appraisal Take?
August 27, 2020
Depending on the size of the home, an appraiser can spend anywhere from 1 to 4+ hours at your home, and additional time at the office completing the appraisal report. Find out more about what affects the time it takes.

How Does A Home Appraisal Work?
July 28, 2020
A home purchase is the largest, single investment most people will ever make - which is why the home appraisal is so important. But how does a home appraisal work, and what does the homeowner need to know beforehand?

Can An AZ Sunroom Be Included As Livable Sq Feet?
June 25, 2020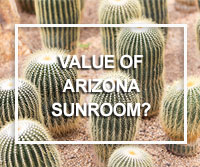 Ask The Appraiser: "I'm interested in a house in AZ which includes an added sunroom in the sq footage of the house. For appraisal purposes can this sunroom be included as livable sq feet?"

What Are Appraisal Extensions & Appraisal Updates?
May 1, 2020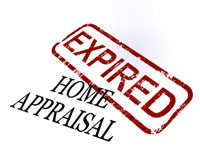 Did you know home appraisals have an expiration date? When loan closings or home refinancing takes over 120 days like we are experiencing with COVID-19, appraisals can expire.

Try These Inexpensive and Easy DIY Home Improvements That Pack a Wallop
April 2, 2020
Guest post by DadKnowsDIY.com
Are you looking for ways to fill your home with flair? Try these DIY projects that overflow with inspiration but are easy on your budget and require minimal skill.

What Is A Bifurcated Appraisal And Why Should I Care?
Feb 25, 2020
A Bifurcated Appraisal is when one party inspects the property (spoiler alert - no license needed so it could be a grocery delivery driver inspecting your property) and a separate party (a licensed appraiser) completes the appraisal from their desk. Starting to see why it matters?

Appraisal Repairs - Required or Not?
Jan 13, 2020
When selling a home, most homeowners hold their breath while waiting for the results of a home appraisal - concerned with the value of the home. But other things can surface during an appraisal - like repairs.

Anyone Can Request An Appraisal
October 16, 2019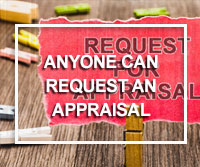 When buying/selling a home, an appraisal is an essential piece to determining value. But did you know anyone can request an appraisal - not just the bank lender?

Lowering Appraisal Requirements: Appraisal Waivers + More
May 21, 2019
Appraisal requirements are lowering. From appraisal waivers to desktop appraisals + more - find out what's changing and how it affects you!

Does The Home Appraisal Value Change Frequently?
May 10, 2019
Ask The Appraiser: "The appraisal on our home - does the value change weekly or monthly?"

Skipping The Home Appraisal Can Cost Thousands
May 5, 2019
No appraisal was conducted when this Realtor/Investor bought this AZ home for $400,000. Instead, the realtor relied on an AVM (automated valuation model often done by websites that let you type in an address and spit out a value). The sale price a month later was a disaster.

Comparables Less Than 3 Months Old
March 18, 2019
Ask The Appraiser: "What if I want my appraisal to only include comparable homes in my neighborhood sold in the last 3 months?"

Home Appraisal Quality Ratings
February 18, 2019
Quality ratings appear on your home appraisal, but what do they mean and how does an appraiser rate your home?

Are Computer Valuations (AVMs) Smarter Than Appraisers?
January 18, 2019
Computer programs known as AVMs (Automated Valuation Models) can be a useful tool to check and balance appraisals - but just like the football simulations, they are not always accurate. Here's why.

Does Adding Smart Home Features Increase Your Home Value?
September 10, 2018
Does adding smart-home technology, features such as security cameras, network-connected thermostats and lighting, help increase your home value?

Alternative Appraisals - Why You Should Avoid Them
August 13, 2018
Alternative appraisals (sometimes called desktop appraisals) are being asked for to provide a quick estimate of property value without paying the cost of a real appraisal. Sounds good, right? Wrong. You want to stay away from alternative appraisals, here's why.

Appraisal Waiver - Good or Bad?
June 21, 2018
An Appraisal Waiver, or Property Inspection Waiver (PIW), allows you to be approved for a mortgage without an appraisal at all - and we've seen it for homes here in AZ. It's a relatively new concept, and some lenders love it. But you want to know about the risks before skipping the appraisal.

Why Paying More For A Home Appraisal Makes Sense
May 18, 2018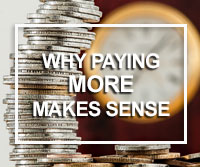 Would you look for the cheapest attorney? How about the cheapest Financial Advisor? Probably not - because you know experience and accuracy count when you've got a lot on the line. So why would you consider hiring the lowest cost appraisal when it comes to the value of one of your biggest investments? Here's why paying more for an appraisal might make sense.

Do Appraisers Know The Selling Price?
April 10, 2018
Ask The Appraiser: "Do Appraisers Know The Selling Price?"

Answer: The appraiser will most likely know the selling price of a home. Why? Because the standard appraisal forms require it. Read more...

What if The Square Footage on Your Home Is Wrong?
March 28, 2018
There are many reasons why the square footage listed in MLS may differ from the square footage from the county's assessment of your property, or even the square footage calculated by a home appraiser. But what do you do when this happens?

How Are New Construction Homes Appraised?
February 23, 2018
An appraisal is part of the home buying process, but how can appraiser give a value to a home that hasn't been built yet?

How Does An Appraiser Value a Home With $100,000 of Recent Upgrades?
February 20, 2018
Ask The Appraiser: When a homeowner upgrades a kitchen, bathroom, or some other part of their home, they want to know what that upgrade is worth when it comes to the sale value of the home. Did it increase the home's value by the same amount they spent? More? That's the question we're looking at.

Does a Shade Tree Increase a Home's Value?
February 15, 2018
Ask the Appraiser: In Arizona, shade is a valuable commodity in the summertime. But does a shade tree really increase a home's value?

How To Prepare Your Home For An Appraisal
January 29, 2018
Before an Appraiser arrives, there are a few things you should know about preparing your home for an appraisal.

Low Home Appraisal? Should You Challenge It?
January 25, 2018
An appraiser's job is to be impartial on the value of your home. But what if you believe your home is worth more than it was appraised for?

Home Value of An Addition
January 19, 2018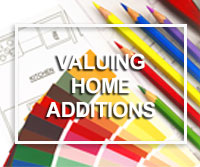 When you look at all the ways to add space to your house, no other method adds more space than a house addition. But what happens to your home value if the addition didn't have permits?

The Difference Between a Home Appraisal And a Home Inspection
December 12, 2017
Many people think home appraisals and home inspections are essentially the same thing - but there are some key differences; especially considering an appraiser is looking at the value of the home, while an inspector is looking for any defects.

Items an Appraiser Always Photographs
November 29, 2017
When you have an appraisal done, the appraiser will not only look around at your home and visit each room, but he or she will be taking pictures. Why? Several reasons...

Yes or No? Property Inspection Waiver
November 1, 2017
New in 2017, your lender may give you the option to use a Property Inspection Waiver – or PIW – on your loan application. The waiver allows you to be approved for a mortgage without an appraisal at all. But is this a good thing?

What If There Are No Direct Comps in the Same Zip?
October 30, 2017
Ask The Appraiser: Comparables are important when assessing an appraisal, as they help develop a credible opinion of value. At the end of the day, it's up to the appraiser to find the most relevant comps that exist and deliver a credible opinion of value.
So what happens when a home has a unique feature unlike any other property sold in the same zip code in the last few years?

When You Can Hire Your Own Home Appraiser - and When You Can't
October 20, 2017
When selling a home, the appraisal fee is typically paid by the buyer, but the lender chooses the home appraiser. Why? Because appraisers must be a neutral party. So when do you get to choose the home appraiser?

How Are 'Price Per Square Foot' Adjustments Made?
October 12, 2017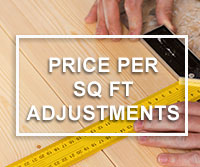 Ask The Appraiser: As an appraiser, I get asked about 'Price per Square Foot' frequently, usually followed with "Why wasn't it the same as my neighbors?" Here's why...

How to Become a Real Estate Appraiser
September 29, 2017
According to the Appraisal Institute, every year, for the past eight years, the number of active real estate appraisers has declined. That's why, when I had a realtor visit my office and ask what he would need to become an appraiser, I thought I would share my answer.

Do I Need to Replace a Cracked Window?
August 28, 2017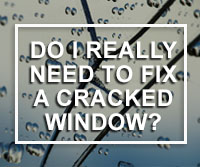 Ask the Appraiser: I get asked many questions multiple times a day. Yesterday, an agent asked me about a cracked window on a listing - they wanted to know if it would be required to be replaced for an FHA loan.

Do I REALLY Need To Do Repairs Before An Appraisal?
August 21, 2017
A real estate appraisal isn't an inspection. The appraiser looks for things that affect the overall value of the house...so the answer is - Yes and No. Find out the most common repairs you should address.

What Is The Difference Between a Condo and a Townhouse?
August 9, 2017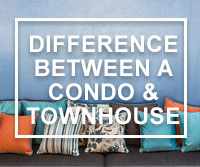 Ask The Appraiser: Technically speaking, what is the difference between a condo and a townhouse?

Why You Need Your Own Divorce Appraisal
July 1, 2017
Divorce settlements involve many decisions, including who keeps the house. The biggest asset in almost every situation is going to be the home. The problem with that is, how much is the home worth? In a divorce, you may not agree...

Do Appraisers Consider FSBO Properties in Comparable Listings?
May 3, 2017
Ask The Appraiser: Do appraisers consider FSBO (For Sale By Owner) properties in their comparable listings when calculating the value of a home? Yes and no....

What Appraisers Can't Tell Homeowners
March 24, 2017
Ever wonder why appraisers can't discuss the appraisal with homeowners? Here's why...

Mobile Home Appraisals
Jan 19, 2017
Appraisals can be done on mobile and modular homes...but do you know what classifies them into these categories in the first place?

Ethics in Appraisals
Dec 6, 2016
How do we know an appraiser is giving us an unbiased opinion of value? It all has to do with USPAP.

Why An Independent Appraisal is Crucial for FSBO
Nov 18, 2016
If you're planning to sell your home, it's a wise decision to make a small investment in a professional appraisal. Unless you study real estate values on a day to day basis like a professional appraiser does, it's difficult for you to get a handle on real estate values - which is why an independent appraisal is crucial.

FHA Certified Appraiser
Oct 20, 2016
Master Appraisal Services is an FHA-approved appraisal practice in the State of Arizona. If you have an FHA-loan, be sure to call Master Appraisal Services, as we are approved and qualified to produce FHA reports. We're trained and understand the rules and procedures in FHA's guidance and policy documents.

PMI Video
Sept 13, 2016
Find out more about PMI, Private Mortgage Insurance, what it is, and how to remove it from your monthly mortgage payment.

Home Inspection Tips
August 28, 2016
When it comes to the home inspection, it's important for you to be there and to get to know the condition of the house you are buying, and to choose the right inspector - plus so much more.

7 Reasons to Skip a Free Home Valuation
July 19, 2016
Have you seen the websites promising to tell you the value of your home with just an address? Homeowners using "free online home value" forms need to know what those results aren't telling them. Find out more.

Three Approaches to Value
May 18, 2016
There are three ways to determine the value of anything, and each plays a part in property appraisal. Find out how your home will be evaluated, critiqued, and compared before an appraiser can determine your property value.

Why Get A Home Appraisal?
April 21, 2016
It has become an understood and accepted part of a real estate transaction. "Let's bring in the expert and make sure we're not spending too much on this property." But is this the only reason to get a home appraisal? Are there other times when the services of a certified, licensed, independent real estate professional might come in handy? You bet.

What Is A Home Appraisal?
March 18, 2016
A home appraisal is how we determine a current home or property value, and here are 3 things you need to know about your home appraisal.