Common Home Appraisal Questions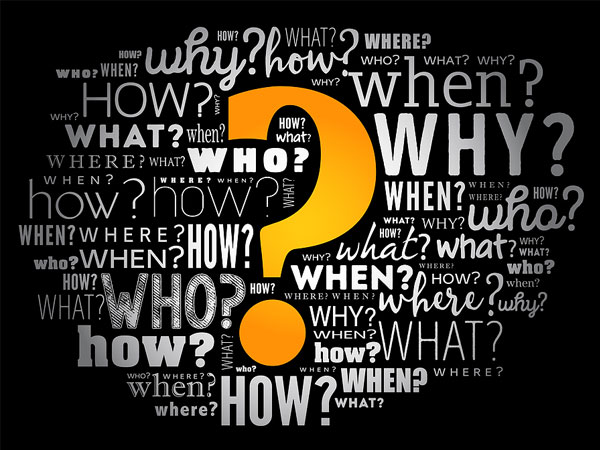 Find answers to common questions about home appraisals, property measurement services, appraisal waivers and more from expert appraiser, Steve Leavitt. FHA certified and in business for over 25 years, Leavitt and Master Appraisal Services has the extensive education, competence and experience to produce dependable and accurate real estate appraisals and value opinion for mortgages in Arizona.
How Does A Home Appraisal Work?
Once the appraisal is scheduled, an appraiser will come to your location, get eyes on the real estate, and take detailed measurements and photographs to evaluate and prepare your appraisal report / property valuation.
During the appraiser's visit - also known as the appraisal inspection, the appraiser will:
Visit each room of the home
Sketch the property complete with measurements
Take pictures of the interior and exterior
Take notes of rooms, features, upgrades and more
Once the appraiser goes back to the office to prepare the report and findings, your appraisal report is then delivered electronically with accurate, honest, detailed findings, facts & figures to support the property valuation.
Do I Have To Get An Appraisal?
If you will have a mortgage loan to pay for your home, the lender will require an appraisal. Why? Because the bank wants to ensure their collateral. However, if you are paying with cash, the appraisal is optional.
How Long Does An Appraisal Take?
Depending on the size of the home, an appraiser can spend anywhere from 1 to 4+ hours at your home, and additional time at the office completing the appraisal report.
Once the inspection is done, the appraisal is not yet complete. An appraiser now needs to take the information collected from their visit and compile it into an appraisal report with data from your home and comparable home sales and listings, along with a quality rating and a valuation of the home's worth.
The office work after the appraisal inspection can take anywhere from 2 - 48 hours or more depending on the complexity of the property being appraised.
How Do I Prepare For A Home Appraisal?
Before an appraiser arrives, there are a few things you should know. By law, an appraiser must be state licensed/certified to perform appraisals prepared for federally related transactions. Also by law, you are entitled to receive a copy of the completed appraisal report from your lender.
Have Documents Ready: To facilitate the appraisal process, it's beneficial to have a few documents ready for the appraiser - see the list.


Clean Your Home: A clean (or cluttered) home does not affect a home's value. Appraisers see hundreds of homes a year and will look past most clutter, but they're human beings too! A good impression can help form a better opinion.


Repairs To Make: A home appraisal is different from a home inspection. A real estate appraiser looks for things that affect the overall value of the house, while a home inspector looks deeper to identify things that need to be fixed before you close.

The short answer is no, you don't need to do every home repair before an appraisal - but you DO want to have them done before the inspection. There are some exceptions though. Here are the most common repairs that should be addressed before an appraiser visits your property:



Health and safety issues
Protecting the security of the property
Structural soundness of the property


See examples mentioned here.
What Do Appraisers Look For?
Besides square footage, and condition of the home to determine overall value, an appraiser is also looking for safety hazards or things that could cause damage to the house. Why? Because the different types of loans (VA, FHA, Conventional Loan) have their own requirements. In some cases the lender has their own set of requirements beyond those. It's almost like the appraiser is performing a mini-inspection.
Here are common things an appraiser looks at:
Exterior & Interior
Stairs
Paint Condition
Roof Condition
Structural Integrity
Rotting or Bare Wood
Utilities / Home Systems
Size of home, size of lot, and number of beds/baths
Now that you know what they look for, find out more about what can help or hurt your appraisal.
What's The Difference Between An Appraisal And A Home Inspection?
Many people think that appraisals and inspections are essentially the same thing - but there are some key differences. Both an appraiser and inspector will walk around the house and take a good look at it, but they're each at the house for different reasons.
The appraiser is looking at the value of the home. An appraiser's primary mission is to protect the lender (Fannie Mae, FHA, VA Etc.). Lenders don't want to own overpriced property and that's why the appraisal takes place before the lender grants final approval of the buyer's loan. With that in mind, it's not surprising that appraisers aren't interested in whether or not the house is clean - but they do notice signs of neglect such as cracked walls, chipped paint, broken windows, torn carpets, damaged flooring etc.
While an appraiser is looking at the value of the home, a home inspector is looking for any defects with the home that may cause you financial grief later and educates the buyer about the condition of the home and its major components.
What If The Square Footage on The Home Is Wrong?
If you believe that the public records are inaccurate, you should contact your local county's assessment department to request that the data be reviewed. The process varies by location; some may ask you to file an appeal or submit a grievance. It may help to submit the recent appraisal, or property measurements done by a certified appraiser, to the department to review and make any adjustments if necessary.
Square footage will affect your home's assessed value, but it also has an affect on how much property tax you pay. If the actual measurements result in more square footage than the county tax assessment office has recorded, using the higher square footage calculation could increase the value of your home. That's great if you want to sell, but it may also increase your property taxes.
What Is An Appraisal Waiver?
An appraisal waiver allows you to be approved for a mortgage without an appraisal at all. It is an offer to waive the appraisal for eligible transactions, including mortgages purchased by Fannie Mae and Freddie Mac. Instead of an appraisal, valuations supporting the mortgages are performed by Fannie and Freddie in-house, using proprietary analytics and deep stores of property data in their databases of information.
Find out more about Appraisal Waivers.
Can I Order My Own Home Appraisal?
One thing you can not do if you are refinancing or buying a home with a loan is order your own appraisal. Why? Because of the home loan. Regulations require the lender be the one to order the appraisal. If a loan is not involved (for example, in the case of an estate appraisal or divorce) you can choose your own appraiser.
How Much Does A Home Appraisal Cost?
House appraisal costs vary by company, but generally start at $500 and go up depending on the location, size, availability of comps, or other unusual circumstances.
Can I Decline Services Of The Appraiser The Lender Chooses?
Yes, you can decline services of the appraiser the lender chooses - however there may be a fee involved (like a cancellation fee).
If this is the case and you let the appraiser know you are not going through with their appraisal (before they perform the appraisal), you'll need to call the lender or your real estate agent and let them know the reason why you declined the appraiser so they can send someone else out to complete the appraisal.
However, if you decline services of an appraiser who has already come to your home, there may be a cancellation fee involved.
Do Appraisers Know The Purchase Price?
The appraiser will most likely know the selling price of a home. Why? Because the standard appraisal forms require the appraiser to enter the information, thus the appraiser will have a copy of the purchase contract.
Do Appraisers See All Offers?
It depends on the Realtor. Some Realtors give the appraiser copies of all the offers while others only provide the contract that was accepted. If you have multiple offers, it is wise to ask your agent to inform the appraiser of all offers received.
What Happens If The Appraised Amount Comes In Below The Contract Price?
If the appraisal comes back low, the seller can reduce the price down to the appraised value, the buyer can pay the difference by increasing the down payment, or the buyer can decide not to purchase the property.
What Happens If The Appraised Amount Comes In Higher Than The Contract Price?
Congratulations! This means your home is worth more than what you're buying it for! In addition, there should be no more price negotiations with the seller.
If My Home Doesn't Appraise For The Right Price, Should I Still Purchase It?
There's no right answer to this question. When an appraisal comes in low, some buyers consider backing out of the contract to look for another home. It's best to talk with your Realtor to see their opinion because it will completely depend on the home, your local market, and your situation.
Can I Get A Second Opinion On A Home Appraisal?
If you have good reason to believe the appraisal was too low, you can get a second opinion on your home appraisal. To start, find a reason to appeal.
Next, collect the data the appraiser didn't provide, or details about how the appraisal was incorrect. This information needs to be sent to the lender and your real estate agent can assist. Once the lender receives the data, it is sent to the Appraisal Management Company, then finally to the appraiser. Once the appraiser sees your information, they are required to respond.
In the end, you may or may not be able to get the value changed.
The appraiser has to answer to underwriters and state regulators as well as following the Uniform Standards of Appraisal Practice (USPAP), so they're not very willing to change values unless there is an error in the report (missing adjustment, math error etc.) or new information that was not available initially is provided.
What Repairs Are Required if An Appraiser Finds A Problem?
While an appraisal is not a home inspection, and an appraiser is not looking for non-working light switches, missing baseboards, or doors that don't close easily, an appraiser will notice signs of neglect such as broken windows, chipped paint, cracked walls, etc.
When an appraiser finds something wrong, it is put into the appraisal in writing, and it's written in legalese due to loan requirements. Sometimes this makes it hard to determine whether a repair is required or not - it all depends on how it is phrased.
Must Be Repaired: "appraisal subject to [insert item] being done" means it must be repaired.


Might Need To Be Repaired: "the appraised value is subject to further inspection of [insert item] by a qualified professional and compliance to results" means there must be a further inspection, but whether or not it needs to be repaired relies on the results of the secondary inspection.


Recommended But Not Required To Be Repaired: "appears to be an issue with [insert item], recommend inspection by a qualified professional be conducted to verify problem is fixed" means the repair is optional.